Staff
Daniel Hogan
Impartial Secretary/Chief Executive Officer
703.841.9707 x119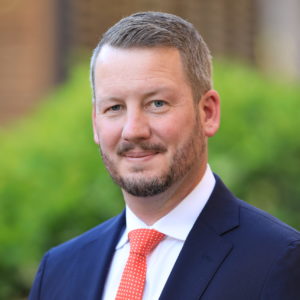 Daniel Hogan is the Impartial Secretary and Chief Executive Officer of the National Maintenance Agreements Policy Committee, Inc.
Originally from Western New York, Hogan has been with NMAPC and The Association of Union Constructors (TAUC) since 2009 and most recently served as Senior Director of Industrial Relations. He assumed his current role as Impartial Secretary/CEO of NMAPC in March 2021.
Hogan has been actively involved as a spokesman and advocate for the construction and maintenance industry since 2005. Prior to joining the NMAPC and TAUC, Hogan held positions at the Construction Industry Employers Association (CIEA), a local employers association in Buffalo, New York representing management interests within collective bargaining agreements with multiple building trades crafts. Hogan also staffed the Plumbing Mechanical Contractors Association (PMCA), Construction Exchange of Buffalo and Western New York, the National Environmental Balancing Bureau (NEBB) of WNY, the National Certified Pipe Welders Bureau (NCPWB) of WNY, SMACNA Buffalo Chapter, New York State Roofers and Sheet Metal Contractors Association, the Niagara Frontier Subcontractors Association (NFSA) and the Construction Financial Managers Association (CFMA WNY Chapter).
As the Impartial Secretary/CEO of the NMAPC, Hogan is dedicated to helping member union contractors increase their market share in the ultra-competitive construction and maintenance industry. He believes this can only be accomplished by building strong tripartite relationships between these contractors, the building trades crafts and our owner-clients. He is also focused on continually increasing the value of the NMAPC's portfolio of products and services for the benefit of our members and the industry as a whole, as well as educating the next generation of workers on the value of a career in the union building trades.
Hogan is a member of the Joint Administrative Committee to the Plan for the Settlement of Jurisdictional Disputes; member of the Board of Trustees for the Center For Military Recruitment, Assessment and Veterans Employment (CMRAVE); Secretary of the Executive Committee for the Helmets to Hardhats Program; and is a member of the Board of Directors of the National Coordinating Committee for Multiemployer Pension Plans (NCCMP).
Hogan received a Bachelor's of Science Degree in Business Management from The Canisius College of Buffalo. He is bilingual in English and Spanish and lives in the greater Washington, D.C. area with his wife Laura, their son Daniel and daughter Isabel.
Mike Dorsey
Vice President
703.841.9707 x122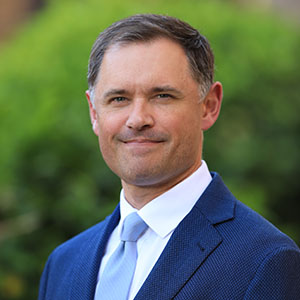 Mike Dorsey leads the NMAPC's industrial relations and development efforts.
A Washington, D.C. native, Dorsey joined the association in 2006 and was previously the union liaison for the Theodore Roosevelt Conservation Partnership, and prior to that, a program manager with the Building Trade Department's safety and health arm, CPWR The Center for Construction Research and Training.
Dorsey sits on the Board of Directors of the Construction Labor Research Council (CLRC), maintains professional memberships with the Association of Fundraising Professionals and American Society of Association Executives and holds a Bachelor of Arts degree in marketing from Radford University in Virginia.
Todd Mustard
Vice President
703.841.9707 x112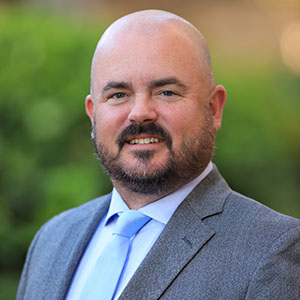 Todd Mustard is vice president of the National Maintenance Agreements Policy Committee. In this role he coordinates the government affairs activities of the association, serves as staff liaison to the NMAPC's Government Affairs Committee and works with various legislative coalitions including the Construction Employers of America, the Alliance for Industrial Efficiency, the Carbon Capture Coalition, and the Energy4Us Coalition.
Mustard also leads the association's efforts as it relates to industry innovation and technology, serving as the staff liaison to the NMAPC's Innovation and Technology Committee.
He is also the point person for the annual TAUC Leadership Conference, Industrial Grade Innovation (IGI) Conference and Expo, and State of the Union Construction Industry Forum, creating the agendas and content for these events. He is the project lead on TAUC's Legacy Partner Program, as well as new and existing affinity programs, and other member products and services.
Prior to joining the association in 2003, he spent several years with AOL in their interactive marketing department and deal management team working on a variety of cross-platform online advertising campaigns, forecasting future revenue streams, and reviewing operational feasibility of said campaigns.
Mustard serves on the Board of the AGC of California's Construction Education Foundation (CEF), is a longstanding member of the American Society of Association Executives and holds a bachelor's degree in international relations from the University of Oklahoma in Norman. He resides in Portland, Oregon with his wife and two sons and their dog Seneca.
Judy Freeman
Director of Meetings and Events
703.841.9707 x114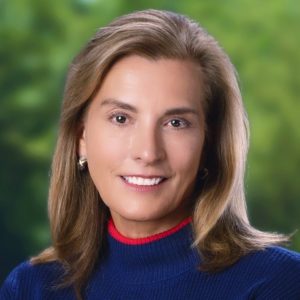 Judy Freeman is the director of meetings and events for National Maintenance Agreements Policy Committee, Inc. (NMAPC). She has been with the organization since 2005 as an outsourced meeting planner and became an official staff member in early 2022.
Freeman's scope of work has included global productions ranging in size from 10-3000 participants for numerous corporations, trade associations and government entities. She holds a bachelor's degree in business from Michigan State University and has earned her designation as a Certified Meetings Professional and Digital Event Strategist. Judy maintains professional memberships with PCMA and MPI.
Ben Cahoon
Operations Manager, Database and IT
703.841.9707 x118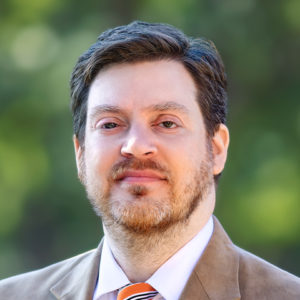 Ben Cahoon is the Operations Manager, Database and IT for the National Maintenance Agreements Policy Committee, Inc. (NMAPC) and has been with the NMAPC since 2006. He is responsible for all hardware and software technology and its maintenance.
Cahoon has been integral in updating the online signatory, site extension request and work hours reporting modules. On a daily basis he is responsible for assisting clients with the online signatory and site extension request process, as well as, the work hours reporting process. Cahoon is also part of the development and deployment team for the redesigned organization websites. He also handles the daily data integration between the database and websites.
Prior to joining the NMAPC, Cahoon worked for the U.S. Department of Commerce and on various campaigns of candidates for the U.S. Senate and the U.S. House of Representatives.
Cahoon maintains professional membership with the American Society of Association Executives and holds a Bachelor of Arts degree with a double major in Political Science and History from the University of Connecticut.
Liam Butler
Labor Relations Manager
703.841.9707 x111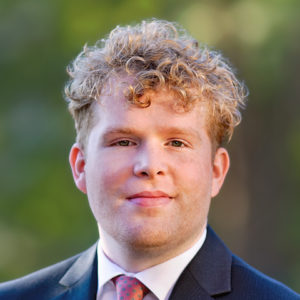 Born in a Union Railroad household, Liam pursued his passion for labor at Cornell University's School of Industrial Labor Relations, and subsequently spent time interning with both the International Union of Painters and Allied Trades – District Council 4 (IUPAT DC4) and the Laborers International Union of North America (LIUNA).
Liam also spent time interning with the Midstate Council on Occupational Safety and Health (MCOSH) in Ithaca, NY, an experience that has prepared him well for the gold standard of workplace safety on display in the Union Construction industry. Liam is committed to building on and maintaining the goals at the center of the NMAPC's Tripartite Relationship model. Its status as a storied and well regarded industry is a key factor in Liam's belief that Union Construction is the future of the industry.
Valeria Contreras
Creative Content Manager
703.841.9707 x124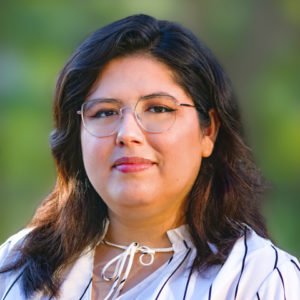 Valeria Contreras is a creative problem-solver, communications specialist and content analyst who loves to find why people love the content they share.
In her six years of experience in digital marketing, Valeria has worked aiding college students find the tools they need to succeed, and helped small businesses and non-profits grow their online presence. With her background in public relations, art, computer science and psychology, Valeria has become a communications jack-of-all-trades ready to help organizations share their message.
Alex Kopp
Director of Environmental Health and Safety
703.841.9707 x123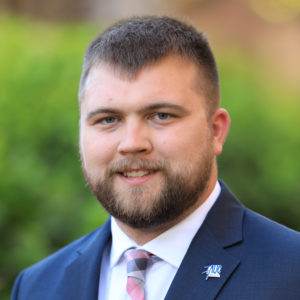 Alex provides NMAPC members with expert guidance and analysis on all health and safety-related issues and coordinates with industry partners, stakeholders and regulatory agencies on EHS-related matters. He serves as the official NMAPC liaison to the Environmental Health and Safety Committee, working with the chairperson to deliver timely, cutting-edge information to all committee members. In addition, Alex coordinates one of the industry's most well-regarded safety recognition programs: NMAPC's annual Zero Injury Safety Awards®.
Prior to joining the NMAPC, Alex worked for Environmental Health & Safety Solutions Inc. as a safety professional supporting both owners and contractors on multiple projects throughout the United States. Residing in Pittsburgh, he has focused on providing safety excellence in the Utica and Marcellus Shale gas plays, particularly at the nation's largest gas processing facility in West Virginia.
Alex received his bachelor's in safety management from Slippery Rock University of Pennsylvania. He retains professional memberships with the Board of Certified Safety Professionals (BCSP), National Safety Council (NSC) and the American Society of Safety Professionals (ASSP). He also retains his status as an instructor for the Petroleum Education Council (PEC).
Mike Marrone
Director of Administration
703.841.9707 x115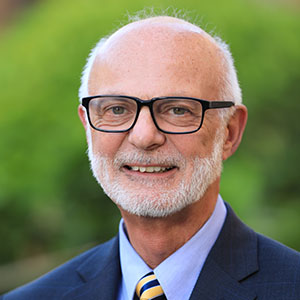 Mike Marrone is the director of administration. Marrone oversees the financial needs of the association, including the management of accounts payable/receivable, payroll and budgets. He is also responsible for the administration of personnel records, relying on more than 25 years of Non-Profit experience to ensure the association remains in compliance with current federal and state regulations.
Marrone maintains professional membership with the Society for Human Resource Management and the American Society of Association Executives, and has completed advanced training in financial management and human resource management.
Kirk Westwood
Director of Marketing
703.841.9707 x116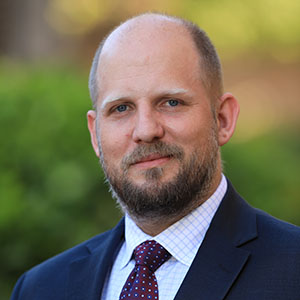 Kirk Westwood is a storyteller, a best-selling author, and the co-founder of a media company named a Top 25 strategic communication agency by the Washington Business Journal.
Kirk has contributed to the communications strategies of government agencies, global non-profits, and Hollywood films. He has helped many organizations tell their stories as a photographer, blogger, web-streamer, and consultant. No matter what his professional title has been, Kirk's job description has always been a variation of the same thing: to help tell stories.