Staff
Stephen Lindauer
Impartial Secretary/Chief Executive Officer
703.841.9707 x117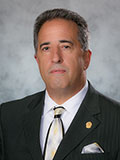 Steve Lindauer has been impartial secretary and chief executive officer of the National Maintenance Agreements Policy Committee, Inc. since September 2006.
Lindauer has been actively involved in the construction and maintenance industry for over 35 years. He serves as a spokesman and advocate for union construction and maintenance industry, and is regularly cited as an industry expert in national trade publications. In recent years, Lindauer has completed specialized training in association management and executive leadership.
As Impartial Secretary/CEO of the NMAPC, Lindauer is focused on continually increasing the value of the NMAPC Program for the 2,000 signatory contractors, 14 International Unions and the multitude of client/customers who utilize the National Maintenance Agreements across the country. Throughout the NMAPC's over 45 years of existence it has accounted for more than $500 billion of work and over 2.4 billion work hours, focused on maintaining and upgrading the industrial infrastructure in the U.S. Additionally, he has directed the development of the most prestigious safety program in the union construction and maintenance industry, the NMAPC Zero Injury Safety Awards® (ZISA®).
Lindauer is a member of the Joint Administrative Committee to the Plan for the Settlement of Jurisdictional Disputes, Secretary of Helmets to Hardhats Program, sits on the Board of Directors of the Construction Labor Research Council and maintains professional membership with the American Society of Association Executives.
Lindauer earned his Bachelor of Arts degree in political science, with a minor in economics, from Alfred University in Alfred, New York. He also holds a Master of Science degree in industrial relations and human resource management from The American University in Washington, D.C.
Mike Dorsey
Senior Director of Industrial Relations and Development
703.841.9707 x122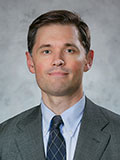 Mike Dorsey is the senior director of industrial relations and development, and manages all organizational sponsorship efforts.
A Washington, D.C. native from a union Boilermaker family, Dorsey was previously the union liaison for the Theodore Roosevelt Conservation Partnership, and, prior to that, a program manager with the Building Trade Department's safety and health arm, CPWR The Center for Construction Research and Training. While in college, he worked out of Elevator Constructors Local 10 as a mechanic's helper.
Dorsey maintains professional memberships with the Association of Fundraising Professionals and American Society of Association Executives, and holds a Bachelor of Arts degree in marketing from Radford University in Virginia.
Daniel Hogan
Senior Director of Industrial Relations
703.841.9707 x119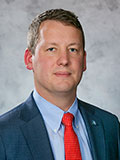 Daniel Hogan is the senior director of industrial relations.
Originally from Western New York, Hogan has been with the National Maintenance Agreements Policy Committee (NMAPC) and The Association of Union Constructors (TAUC) since 2009. Mr. Hogan's primary area of responsibility consists of executing many of the day to day activities associated with servicing the more than 2,000 signatory contractors and 14 participating International Unions as they pertain to industrial relations. Daniel is also responsible for developing and fostering relationships between owners, contractors and crafts.
Prior to joining the NMAPC and TAUC, Hogan held positions at the Construction Industry Employers Association (CIEA) located in Buffalo New York, a local employers association representing management interests within collective bargaining agreements with multiple building trades. Hogan also staffed the Plumbing Mechanical Contractors Association (PMCA), Construction Exchange of Buffalo and Western New York, the National Environmental Balancing Bureau (NEBB) of WNY, the National Certified Pipe Welders Bureau (NCPWB) of WNY, SMACNA Buffalo Chapter, New York State Roofers and Sheet Metal Contractors Association, the Niagara Frontier Subcontractors Association (NFSA), and the Construction Financial Managers Association (CFMA WNY Chapter).
Hogan received a Bachelor's of Science Degree in Business Management from The Canisius College of Buffalo. He is bilingual in English and Spanish and maintains a professional membership in the American Society of Safety Engineers (ASSE).
Mike Marrone
Director of Administration
703.841.9707 x115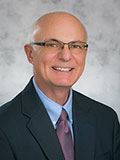 Mike Marrone is the director of administration. Marrone oversees the financial needs of the association, including the management of accounts payable/receivable, payroll and budgets. He is also responsible for the administration of personnel records, relying on more than 25 years of Non-Profit experience to ensure the association remains in compliance with current federal and state regulations.
Marrone maintains professional membership with the Society for Human Resource Management and the American Society of Association Executives, and has completed advanced training in financial management and human resource management.
Ben Cahoon
Senior Manager of Information Technology
703.841.9707 x118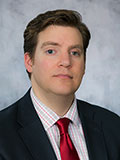 Ben Cahoon is the senior manager of information technology for the National Maintenance Agreements Policy Committee, Inc. (NMAPC) and has been with the NMAPC since 2006. He is responsible for all hardware and software technology and its maintenance.
Cahoon has been integral in updating the online signatory, site extension request and work hours reporting modules of the NMAPC website. On a daily basis he is responsible for assisting clients with the NMAPC online signatory and site extension request process, as well as, the work hours reporting process. Cahoon is also part of the development and deployment team for the redesigned organization websites. He also handles the daily data integration between the database and websites.
Prior to joining the NMAPC, Cahoon worked for the U.S. Department of Commerce and on various campaigns of candidates for the U.S. Senate and the U.S. House of Representatives.
Cahoon maintains professional membership with the American Society of Association Executives and holds a Bachelor of Arts degree with a double major in Political Science and History from the University of Connecticut.
Pamela Livinski
Senior Manager of Database and Information Systems
703.841.9707 x114
Pamela Livinski is the senior manager of database and information systems. In this position, she has a variety of duties and responsibilites associated with the technology utilized by the National Maintenance Agreements Policy Committee, Inc. (NMAPC). She maintains the integrity of the data and information submitted into the TAUC-NMAPC database which includes contractor, owner and union information. She also manages the integration of data between the database and the NMAPC website. Another very important component of her job position is handling the NMAPC administrative fees, which includes generating invoices, processing payments and producing reports. She has worked for the NMAPC for 27+ years.
Livinski holds a Bachelor of Music degree from James Madison University.
Todd Mustard
Vice President of Industry Innovation and Government Affairs
703.841.9707 x112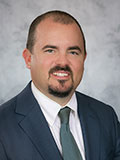 Todd Mustard is vice president of industry innovation and government affairs. He has been with the National Maintenance Agreements Policy Committee, Inc. since 2003.
Prior to joining the organization, he spent several years with AOL in their interactive marketing department and deal management team working on a variety of cross-platform online advertising campaigns, forecasting future revenue streams, and reviewing operational feasibility of said campaigns.
Mustard serves on the Board of the Construction Education Foundation (CEF), is a longstanding member of the American Society of Association Executives and holds a bachelor's degree in international relations from the University of Oklahoma in Norman.
David Acord
Director of Communications/Executive Editor
703.841.9707 x124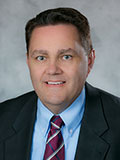 David Acord has more than twelve years of professional experience as a business writer, editor and conference organizer and moderator. Prior to joining NMAPC, he served as editor in chief of a business publishing company in Arlington, Va. where he oversaw the publication of more than a half-dozen newsletters and was actively involved in creating new information products. Over the course of his journalism career, David has covered a variety of highly technical regulatory and legislative beats, including freight transportation, biotechnology, nanotechnology and food safety. He is also the author of What Would Lincoln Do? Lincoln's Most Inspiring Solutions to Challenging Problems and Difficult Situations. David received a Bachelor of Fine Arts degree from Arkansas Tech University and a Master of Fine Arts degree in English from Penn State.
Gwen Jackson
Meetings & Events Manager
703.841.9707 x111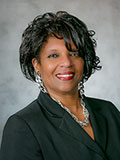 Gwen Jackson is the meetings & events manager of the National Maintenance Agreements Policy Committee. She is responsible for planning, managing and coordinating NMAPC committee meetings and many special events. Jackson is intimately involved in contract negotiations, travel arrangements, hotel accommodations, and all online meeting registrations. Jackson works closely with her colleagues to plan and execute worldclass meetings and events.
With her skills in office management she has led the way in managing critical internal office needs including technical support and troubleshooting of office equipment as well as purchases of office equipment and supplies to help maintain a functional and productive office.
Prior to joining the NMAPC in 1990, Jackson worked in the fields of customer relations, bookkeeping and retail sales.
Jackson maintains professional membership with Meeting Professionals International, Potomac Chapter and is an alumna of Central Virginia Community College in Lynchburg, Virginia, where she earned an associate degree in applied science, as well as general clerical and bookkeeping certificates.
Diane Dixon
Office Administrator
703.841.9707 x110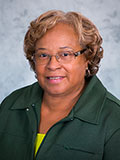 Diane Dixon is the office administrator for the National Maintenance Agreements Policy Committee.
As office administrator, Dixon works closely with the office manager to maintain a smooth internal office operation. She coordinates internal meetings; the distribution of written communications received or mailed out of the office, and maintains association meeting registration information in the database. She oversees the operation of the telecommunication system, directing incoming calls to the appropriate personnel, as well as handling upgrading, programming and any necessary maintenance for the system.
Before joining the NMAPC as receptionist/administrative assistant in 1999, Dixon worked in the fields of customer service, payroll, accounts payable, purchasing, public relations and data entry.
Dixon maintains professional membership with the American Society of Association Executives.